DELFI Petrotechnical Suite brings together our collection of digital solutions for petrotechnical workflows. They are accessed from profiles covering the entire E&P life cycle, which are hosted in the cloud and available on demand. Each profile is enabled by the DELFI cognitive E&P environment and enhanced with AI and high-performance computing. This means market-leading solutions such as the Petrel E&P software platform and INTERSECT high-resolution reservoir simulator run with significantly faster compute times and include access to new tools increasing your flexibility and productivity.
The power you need, when you need it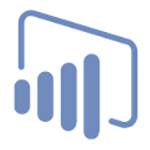 Elastic compute—increase capacity whenever required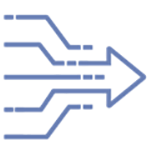 Reservoir simulation solutions
on-demand and completed in hours
Enrich surface and subsurface workflows with AI and data analytics
Remote collaboration
across teams
Driving quantum-leaps in performance
Cloud access removes any need for complex hardware, the DELFI Petrotechnical Suite can be used from any laptop or desktop either from the office or when working from home. Users have almost unlimited ability to scale up for extra processing speed and capacity when needed.
Subscriptions available in the Petrotechnical Suite
Choose the solutions you need from our subscription profiles. Available domain profiles cover the entire E&P life cycle and include: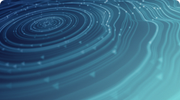 Manage seismic data and projects, build workflows, visualize and analyze data, and interactively generate statics and velocity solutions.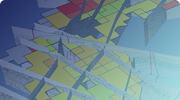 Manage and assess exploration opportunities and optimize your exploration plan.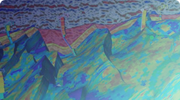 Tools to solve a range of structural and stratigraphic reservoir challenges, from regional exploration to reservoir development.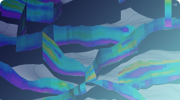 Advanced set of tools to solve complex geophysical challenges, from regional exploration to reservoir development.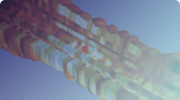 Tools to perform wellbore interpretation and analysis in one single environment for accurate and integrated models.
Tools for steady-state and transient simulations to identify and mitigate fluid flow challenges, evaluate scenarios and optimize production systems performance.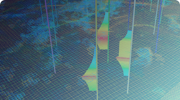 Collaborative reservoir characterization, development planning, and production evaluation to optimize reservoir performance.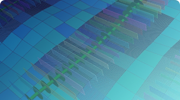 Tools for rapid shale field development, onshore planning, and drilling horizontal wells.
Reduce time searching for data and build on colleagues' work in a multiuser environment, from basin to prospect in one platform.