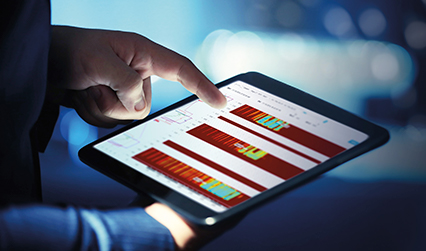 Ensure your production targets are met safely while minimizing costs by effectively managing flow rates, recovery, and efficiency using our expert suite of oil and gas production software.
With efficient data capture, surveillance, analysis, flow assurance and optimization tools you can streamline the operation and management of your production operations, our production software solutions drive the achievement of ambitious objectives across your global operations.
The production phase of your oil and gas field is key to delivering on the potential of your assets. Browse this page to learn how our software solutions will give you a clearer understanding of how to efficiently manage the complexity of your field operations, and help you unlock your asset's true value.