Comprehensive Process Simulation Platform for the O&G Industry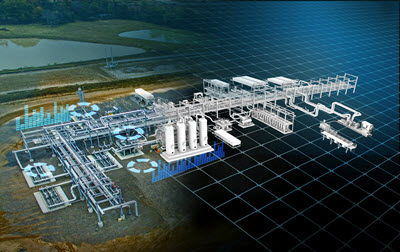 The Symmetry process software platform offers a unique opportunity to model your process workflows in one environment, integrating facilities, process units (Symmetry Process) with pipelines, networks (Symmetry Pipe) and flare, safety systems (Symmetry Flare) models, while ensuring consistent thermodynamics and fluid characterization across the full system. This approach enables companies to optimize processes in upstream, midstream and downstream sectors, maximizing profits and minimizing CAPEX.
Consistent characterization and fluid models throughout the full System

The Symmetry platform provides a new approach to traditional oil pseudo-component characterization techniques. Its PIONA-based fluid characterization uses chemical family structures to enable accurate physical property estimation in blending, separation, and even reactive systems to be more accurately simulated. Ensuring consistent thermodynamics and component tracking across the full system.