Maximize your full development potential
Substantially shorten planning cycles and reduce time to market with the FDPlan agile field development planning solution. The solution provides a common, shared environment in which multi-disciplinary teams are empowered to work as one to deliver an integrated, high quality field development plan (FDP).
Using the powerful capabilities of the DELFI cognitive E&P environment, the FDPlan solution enables you to consider multiple field development scenarios in parallel and guides you to the option that offers the best technical and economic development potential.
Powerful insights derived from all relevant data, fast
Analyze data five times faster
Accelerate simulation time from days to just minutes
Reduce risk and uncertainty by connecting subsurface, drilling, and facilities teams
Customer estimates of the results of using the FDPlan solution include:
A 20-40% $/bbl cost reduction from refined FDP accuracy
Time savings of 30-50% from reduced rework and common information access
A reduction in end-to-end forecasting time of 70% with instantaneous economics
Connect and empower your teams
The FDPlan solution brings together data, economics, and petrotechnical models in a live planning environment to connect and empower all disciplines involved in your FDP. This eliminates isolated decision-making and streamlines the entire planning process. Team members access workspaces tailored to their disciplines, connected by a set of shared business objectives to frame opportunities, build and evaluate options, compare those options, and ultimately select the optimal plan.
Enhance decision quality
The FDPlan solution combines technical workflows with commercial evaluations in one view. This changes the field development planning workflow from a sequential process to a collaborative, agile experience where all domains and experts move forward together.
Intelligent insights from the FDPlan solution enable your teams to optimize wells, pipelines, and facilities. By working collaboratively, they can compare and evaluate multiple field development scenarios with precision, for much-improved decision-making.
Streamline the planning process and improve cycle times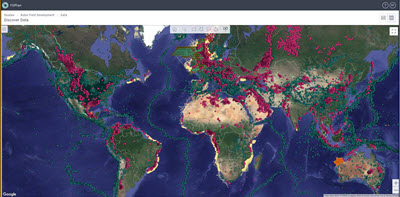 Data and workflows from multiple internal and external sources, such as the DELFI data ecosystem (and soon the OSDU data platform), and from within your own intellectual property (IP), are continuously integrated into the FDPlan solution. This enables you to maintain strategic alignment with corporate and operational goals as your project's circumstances change—instantly scale your FDP to address growing asset needs, and keep it up to date as your market, location, and business changes.
Reservoir simulation takes hours rather than days because the FDPlan solution leverages high performance compute and scalability of the DELFI environment.
Redefine planning—revolutionize performance
By reducing uncertainty, improving decisions, providing better options and shortening the time to produce economic and commercial evaluations, the FDPlan solution represents a new competitive advantage for your business. With faster, more accurate, instantly responsive, and entirely effective field development planning, you will drive quantum leaps in the performance of your assets.