Transform the way you design your wells with our digital well program solution
The DrillPlan solution is a digital well construction planning solution that maximizes the results from your teams by giving them access to all the data and science they need in a single, common system. The automation of repetitive tasks and validation workflows, enables better quality drilling programs to be produced quickly, and ensures your entire plan is coherent.
Because the DrillPlan solution includes circular workflows, plans are improved as new data is added—future programs learn from the experience of all wells planned before.
Designed for the cloud and accessible in the DELFI cognitive E&P environment, the DrillPlan solution provides easy access to all of your well construction projects.
Well Planning Orchestration
The DrillPlan solution guides collaboration and responsibilities across teams and drives planning procedural adherence:
Oversight over all your projects and well planning workflows for completeness and quality

Map and customize your company's well construction workflow process including all required stage gates and standards

Implement themed workflows and templates to drive planning efficiency and consistency across your organization

Inbuilt digital review and approve systems for technical and management sign-of

Live activity feed shows you all the latest updates to the active projects from all your team members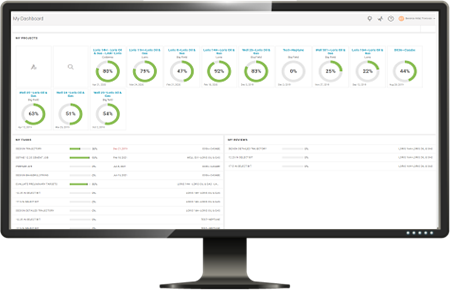 Automated Engineering and Design Validation
Automated Engineering and Design
Access all your drilling engineering applications and data in a common system

Integrated well construction workflows from trajectory and casing design to fluids and cementing, through to operational activity planning, and AFE

Cross-domain collaboration breaks down silos and increases team productivity

Automation of repetitive task frees domain experts to have more time to focus on creating new engineering insights

Run hundreds of simulations to find the best solution within your design constraints

Dynamic AFE from your offset well database and latest engineering update

Design traceability to review updates over the life of the project and see how the design changes have optimized the drilling program.
Design Validation
Improved drilling program coherency and operational reliability.
Single data source and models maintains coherency across all workflows and tasks

Shared contextual information between applications ensures you are always using the latest engineering outputs

Validation engines like torque and drag (T&D) hydraulics and load case analysis are automatically invoked to cross check that your plan is still coherent

Engineering flags highlight where you need to interrogate detailed engineering outputs (dashboard)

Instantly see how your design changes affect your entire plan and review and validate the final results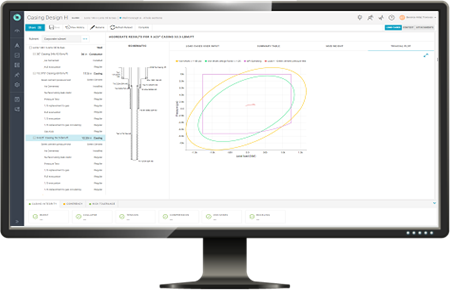 ---
DrillPlan on Azure Stack deployed in Saudi Arabia
Through the first in-country deployment of the DELFI cognitive E&P environment on Microsoft Azure Stack, Schlumberger has shown that the DrillPlan coherent well construction planning solution can deliver significant results in countries with data residency restrictions. Efficient, collaborative drilling programs and digital plans prepared in the DrillPlan solution have the potential to drive significant advances in planning and drilling performance. Successful deployment of the DELFI environment on Azure Stack confirms digital solutions from Schlumberger can be deployed around the globe.
---
Make the Most of Your Data
Leverage integrated learning from your offset well analysis to capture insights and implement improvements.
The open architecture enables you to connect to your databases and x-domain information

Use your offset knowledge and experience to identify risks and then reduce them through engineering insights and mitigate them through operational recommendations

Connection to the operational system allows immediate capture of lessons learned or relevant data for re-planning and implementing your management of change process

Probabilistic analysis of non-productive time (NPT) from offset well performance for improved operational forecasting

Automatically generate best sequence of operational activities from your most effective offset wells

Use statistical tools to can run historical analytics to better understand your operational performance

Build an optimized operational sequence and constraints from offset experience and engineering specifications

Include your standard operating procedures for improved compliance and HSE performance
Time and Cost Management
Baseline estimations of your time-depth curve from relevant offset wells

Instantly see the effects of your engineering updates to performance and cost calculations

Connected service contracts let you instantly see how design iterations affect project cost

Visualize cost per activity and distribution across the well life cycle
Delivering the coherent drilling program
With the DrillPlan solution, the latest drilling program is always available in the cloud. Whether called up during a design review, team briefing, or on the drilling manager's tablet on location, the plan is kept coherent with everyone aligned at all times.
All team members working concurrently in a single document

Management approval system for finalization

Generate your digital well program