DrillPlan Latest Features
The DrillPlan* coherent well construction planning solution now offers the Dynamic Multiphase Kick Tolerance workflow, which enables the user to make a more accurate assessment of the actual margins in the well if a kick needs to be circulated out.
Completion is, in most cases, the key driver for the well construction. The completion workflow leverages the general workflows in DrillPlan: task management, review/approval, automated engineering analysis, activity.
The DrillPlan solution is now compatible with offshore subsea well design, featuring a new set of functionalities and configurations.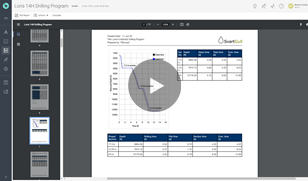 The automated reporting workflow enables the generation of consistent high-quality drilling programs in just a few clicks. The latest enhancements of dynamic components, reduce manual input and ensures an evergreen drilling report.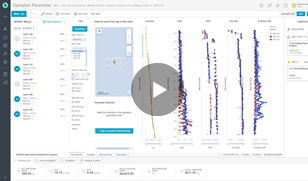 Enhance your operational parameters selection by understanding offset well performance and transferring previous knowledge to your subject well.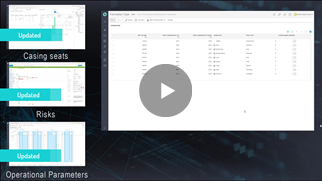 Leverage offset constraint correlation to automate multi-well design.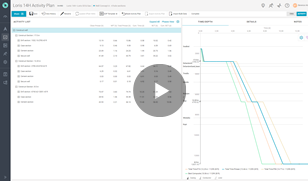 Enhance your operational forecasting with identification of offset wells best composite time and probabilistic analysis of non-productive time.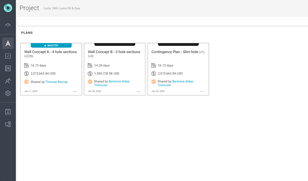 Enable well concept evaluation and selection by easily duplicating your master plan. Explore several proposals by building and comparing scenarios to identify the best possible well design.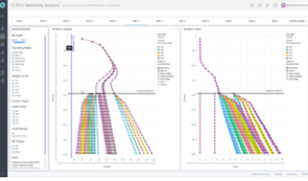 Gain insight into your designs by performing multi-dimensional sensitivity analysis for hydraulics and torque and drag. Visualize the engineering results through interactive analytics displays to easily evaluate from hundreds of scenarios to optimize your operational parameters.
Maximize the efficiency of your well planning team with the automated engineering analysis and validation. Ensure the highest quality drilling program with best in class science with the DrillPlan coherent well construction planning solution.
Ensure successful casing and liner running operations with engineering validation every time you make a design change in the DrillPlan coherent well construction planning solution.
Reduce your well integrity risk with integrated Wellbarrier illustration tool workflows in the DrillPlan coherent well construction planning solution.