ProdOps—Delivering Extraordinary Company-wide Value in Production Operations
Schlumberger's ProdOps tuned production operations solution recently won a Spotlight Award for New Technology at OTC Asia 2022. In this interview, we speak with Mack Shippen, DELFI ProdOps Program Manager at Schlumberger to find out exactly how the ProdOps solution can digitally enhance field activities in the oil and gas space.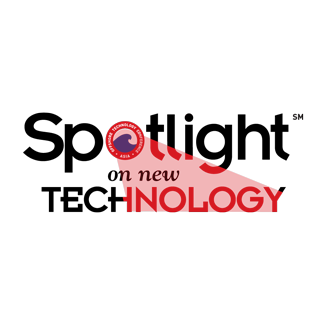 Q. What is the ProdOps solution?
The ProdOps solution is a cloud-native suite of applications within the Schlumberger DELFI cognitive E&P environment. The solution serves as an operations digital twin by connecting and managing data and physics models, and automating best practice, to manage and optimize oil and gas production operations.
Q. Who benefits from using the ProdOps solution?
Anyone involved in operating oil or gas fields may benefit from the heighted awareness that the ProdOps solution provides. In particular, those production engineers tasked with maximizing the performance of wells and production systems will greatly benefit from the high level of automation that the ProdOps solution provides to identify opportunities for improvement.
Q. Oil and gas production operations is a very broad arena, spanning many disciplines and a huge volume and range of data. How does the ProdOps solution cope with that complexity?
Among the domains involved in the oil and gas industry, production operations experiences the greatest diversity in the type of data collected and the frequency with which it is created. Unfortunately, much of this data remains either unused or underused. This is why we have invested in the DELFI Production Data Foundation-to ingest data from a wide variety of sources and store it in the cloud. This is a necessary prerequisite for reliable automation of engineering workflows and generation of insights to guide engineers in the decision-making process.
Q. What sets ProdOps apart? Why is it different?
At Schlumberger, we've been delivering 'digital oilfield' and 'digital twin' solutions for more than 25 years, so advanced digital platforms are not new to us. That said, what is new and unique about the ProdOps solution is that we are now leveraging elastic compute and storage in the cloud to scale up to levels not possible before.
Additionally, the level of automation reaches far beyond previous capabilities. By automating data management tasks and engineering processes, we not only free up engineers to focus on what is important, but we achieve an increased level of consistency, and avoid human error and engineering bias.
Finally, and this is what I am most excited about, we are now using AI to augment our best-in-class physics-based simulators. This is a truly game-changing approach that allows us to more easily extract valuable insights through automated processing of simulation results, identifying issues and trends that have often been overlooked.
Q. Every operational environment is unique, and because of that, there are no one-size-fits-all solutions. How does the ProdOps solution address this?
From a workflow perspective, years of practice have enabled us to develop analysis and simulation methods for a wide variety of assets-from onshore to offshore, conventional to unconventional oil and gas. With the ProdOps solution, we have a tool that that can scale from low well count, highly instrumented offshore wells, to high well count marginal onshore wells and everything in between.
Q. We hear a lot about digital transformation, how does the ProdOps solution support a customer on their journey?
The ProdOps solution is a collaborative environment, which promotes interaction among the various roles involved in operations, from asset managers to production engineers and field operators. While goals are often the same-to maximize production and minimize operational risks-in our experience, the journey is different for each customer.
Our customers' success is our success. We listen to the customer and adapt specific best practices to ensure the overall solution is relevant to the customers' needs, and tailor an approach and services to streamline their digital journey. We strive to maximize the value and rate of return for our customers across each step.
Q. What kind of benefits are customers realizing with the ProdOps solution?
The ProdOps solution has been deployed for a range of customers worldwide. These customers are benefitting from a step-change in efficiency, and the ability to take better decisions more quickly has significantly boosted production. By establishing a single source of truth and automating best practices, we're delivering a new level of confidence in the decision-making process. Today, our customers have thousands of PIPESIM well and network models connected to operational data, automatically calibrated and continuously running. This level of automation reveals complex flow behavior across the system - from sandface to separator, informs on optimal setpoints to maximize production and proactively alerts engineers to flow assurance risks.
Q. Sustainability objectives and reducing carbon footprint have become big focus areas for oil and gas operations. How can the ProdOps solution help?
The more efficiently and effectively we produce our assets, the lower the carbon-to-production ratio. The ProdOps solution is all about optimizing production-ensuring maximum efficiency for the energy used to operate the system, typically pumps and compressors. In addition, the integrated flow assurance capabilities allow operators to identify risks and avoid the types of well and pipeline integrity events that could impact the environment.
Q. What's next for the ProdOps solution?
There is a lot of work in progress. Today we have PIPESIM steady-state well and network simulation and are working to integrate the OLGA dynamic multiphase flow simulator. Additionally, we are working to close the loop with the Agora edge AI and IoT solutions, such that recommendations generated by the ProdOps solution can be connected to field controllers, effectively closing the loop.
Finally, we are introducing Intervention Opportunity Manager this year, a ProdOps solution application that rapidly screens workover candidates, generating a continuously updated register of opportunities with specific recommendations and economic analyses to maximize the returns for our customers.