Techlog Latest Features
Techlog K.mod workflow can now be combined with all automatic workflow interface (AWI) methods.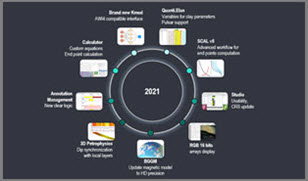 Embrace new technology updates for an improved user experience and significant productivity improvements with Techlog 2021.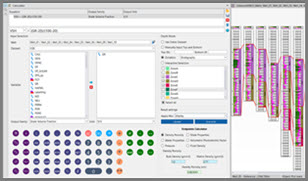 Easy and quick computation of data for single or multi-well environment analysis.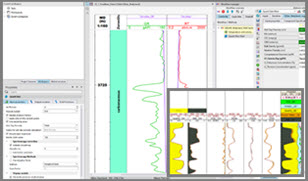 Support of Schlumberger cased-hole Pulsar multifunction spectroscopy service and ability to assign variables to wet clay parameters.
.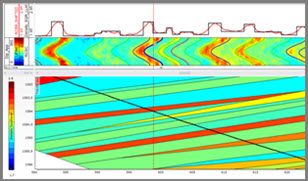 Improved dip synchronization with local layers to enhance model editing through visual guidance of sinusoids and auto-population of modeling parameters.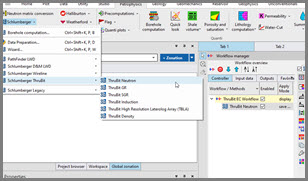 Use the new borehole environmental corrections in Techlog 2021 for improvements to accelerate processing and interpretation.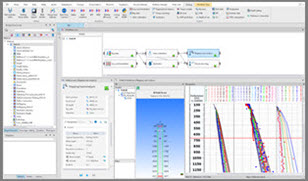 Enhance analysis and interpretation with access to real-time data processing and drilling data models.
Improve productivity and team collaboration with new annotation capabilities in Techlog 2021.
New improvements to Techlog Studio increasing productivity.