Achieve a step-change in production performance through continuous field-wide production optimization and the timely identification of flow assurance issues. The Flow Digital Twin solution addresses the challenges of high well counts and network complexity with workflow automation and model-driven insights to solve better and faster than traditional approaches.
Sustained production enhancements
The production flow system, spanning wells, flowlines and gathering networks, designed to transport fluids effectively, is challenging to manage holistically. The traditional approach to data gathering and maintaining models is characterized by inefficiency and delays, greatly impacting the time to identify issues and take action.
The Flow Digital Twin solution addresses these challenges by coupling robust, field-proven physics models with advanced data science to enable rapid issue identification and remediation. Well and network insights provide an automation of engineering best practice for robust problem diagnosis and the identification of operational issues to pinpoint reasons for underperformance at speed. All within a single environment that fosters collaboration to establish a single source of truth across design, planning and operations.
Field-wide production optimization

Flow assurance risk identification and management

Capacity analysis for debottlenecking

Pipeline integrity management
Advanced capabilities include the simultaneous generation of multiple optimization scenarios, to enable ranking and the identification of the best performing system-wide outcomes.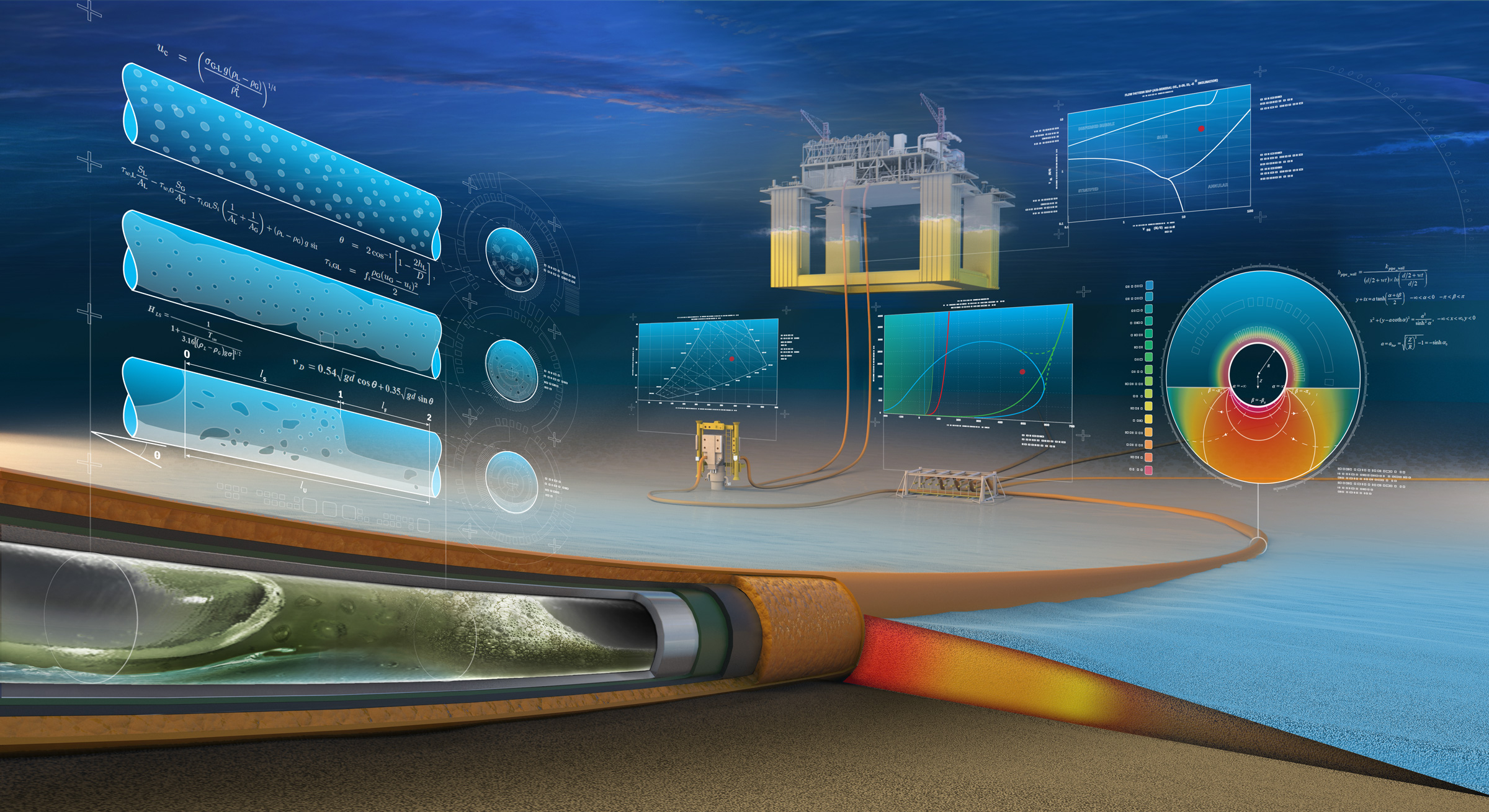 Continuously connected data & models in context
A robust operational data foundation connects disparate operational data sources, delivering contextualized data and models continuously.
Models are kept evergreen through model management capabilities that can span the full lifecycle of an asset. Models are auto-updated based on new production data, and continuously made available for optimization through auto-calibration that matches models to observed behavior.
Highly scalable and cost-effective, the solution is performant for thousands of wells and hundreds of pipeline networks, generating actionable insights that can be executed in the cloud, or at the edge.
Field-proven results include:
90%+ engineering time savings

The execution of 6000+ auto calibrated model updates/month

A 1.5% company-wide production increase in year 1