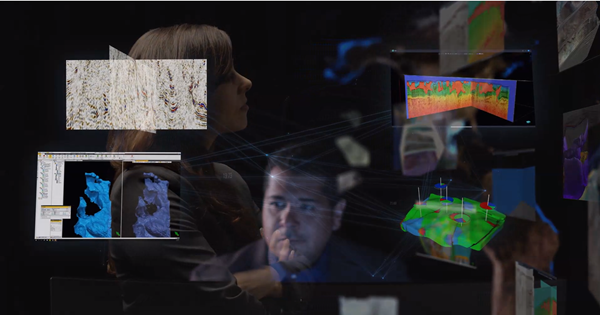 The GAIA data discovery and marketplace platform puts the world's subsurface data at your fingertips. It enables you to discover, visualize, screen, and integrate global E&P datasets using a single platform to accelerate energy discovery in basins around the world.
The world's E&P data at your fingertips
A major challenge when prospecting for oil and gas is sorting through endless data—seismic data, well and production logs, subsurface measurements, documents, and reports—often stored in multiple systems. Data is everywhere. But it doesn't have to be.
The GAIA data discovery and marketplace platform puts all data at your fingertips—anytime, anywhere, and from any device. It instantly connects you with multiple content providers across the E&P life cycle, giving you access to structured data—seismic, wells, and production—and unstructured content such as news and market reports. This digital gateway to surface and subsurface insights enables you to accelerate the data-to-discovery journey in basins around the world.
Accelerate decision making
Running within the DELFI cognitive E&P environment, the GAIA platform delivers unique user experiences, from prospecting and screening an area of interest to integrating your data with the massive amount already available. The platform is yours to discover, visualize, screen, and interact with all available data in a region or basin without compromising resolution and scale. This digital enablement leads to faster decision making while enhancing collaboration across the team.
Identify areas of interest
The GAIA platform enables you to easily identify an area of interest by seamlessly integrating various content types onto an ultraperformant map. Intuitive search-and-filter capabilities illuminate relevant data so you can quickly determine if opportunities meet your near- and long-term portfolio objectives.
Content types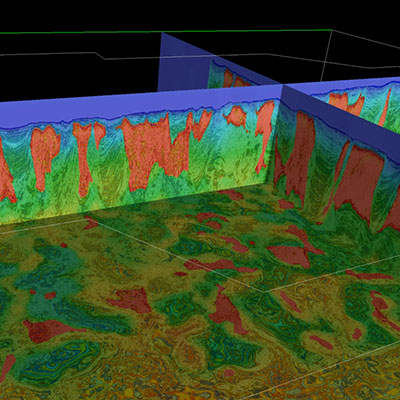 Visualize the subsurface
After identifying an area of interest, instantly dive into real-time 2D and 3D seismic data, velocity models, and well logs to analyze key attributes and gain a greater understanding of geological complexities to reduce risk and uncertainty. With a regional understanding of structural and stratigraphic complexity, you can identify potential challenges and share discoveries across the team.
Evaluate exploration opportunities
All the work your team performs in the early exploration phase can seamlessly integrate with existing workflows in the DELFI environment, where you can develop evergreen earth models.
With high performance computing and machine learning capabilities, your workflows are automated, helping you determine economic viability, focus new ventures, and form a better basin-entry strategy in weeks instead of months.
Unlock subsurface insights
The GAIA platform is a fit-for-purpose, end-to-end solution that enables you to quickly unlock insights by instantly connecting you with content providers from around the world and across the E&P life cycle. With access to the world's available data at your fingertips, you can significantly reduce risk and cost and seamlessly move from data to discovery to accelerate energy discovery.