The orchestrated planning solution streamlining exploration strategies, accelerating efficiency and getting you closer to certainty.
To qualify and derisk an opportunity, a coordinated and collaborative process uniting people, data and technology is essential. The ExplorePlan solution enables operators to access and discover all relevant, sanitized, structured and unstructured data.
Instant portfolio evaluation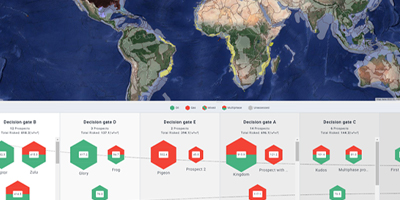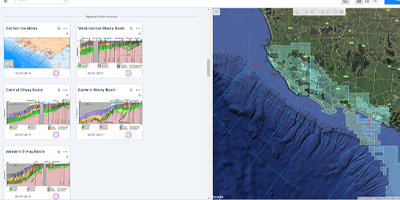 A new way of working, streamlining and reducing linear workflows.
Allowing you to focus on the decision by evaluating the quality of your prospects - indicating where to invest or divest.
By synchronizing people, data and processes, decision-quality is improved.
The ExplorePlan solution is industry-changing, it provides the ability to instantly re-evaluate exploration strategies accelerating efficiency and enabling you to apply expertise in the areas that generate maximum value.
Through openness and with collaboration at its core, the ExplorePlan solution is yours to personalize however you choose. Your own IP, ways of working, and knowledge are fully integrated.